You will need equipment, time and space
Since everybody is going to be focusing on your event, what do you need is proper lighting and sound equipment and a suitable stage. By hiring a special music production company they can guide you and tell you what all you need and when you will need it. They will be in charge of running the technical part of the event. Plan much in advance. What you will need most is time. It takes quite a lot of months to book a venue, vendors and bands. Even marketing and ticket sales take time. A comfortable lead time will help you do it right. Space is another important factor. Be it open space for stages or backstage area or catering vans or bathroom facilities you need to see to it that it is all there.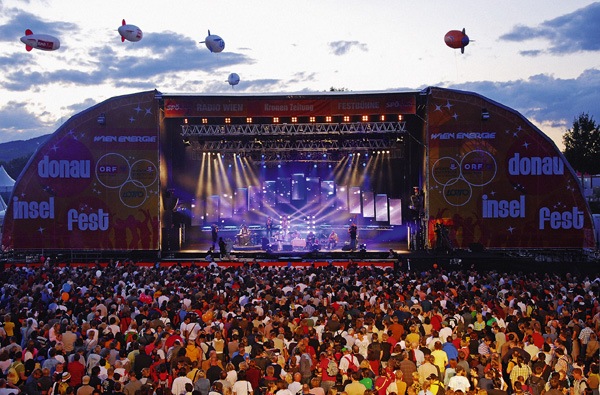 Plan the budgets, permissions and security
Keep track of budgets with every single activity that you do. Do not invest in just one popular act so that your entire budget gets consumed here. You do not want to struggle keeping the festival goers entertained for the entire duration of the music festival. It's good to have a good mix of local talent with an established one. It's necessary to have all paperwork in order so that you don't face any problems on the day of your event. So if your event is being held on public land do ensure that you have all the required permissions. Higher security to take care of the health and safety of your audience. You will need them to deal with unruly crowds, wondering children, bees stings and anything else that you can think of.
Market your event well
Marketing is what will draw an audience to your event. Think about including social media and the local press in your marketing mix. Target the fans of the band that will be performing at your event. They are the ones that will make up a huge part of your audience.