The Rock Scene in India
Classical and folk music is what India is well known for. The genre of music that mixes elements of Indian classical with mainstream to hard rock and metal. With a large fan following for the Indian rocks in India, it is touted to be recognised in the international arena too. Some of the Indian rock bands who have made it big are Agnee, Exramentals, Euphoria, Aizawl.
Some of the best bands in India
Indian Ocean
Based out of Delhi this is a contemporary rock band and have made music from varied genres like rock, jazz, Indian and fusion. Being the most favourite band of Delhi they have performed all over India. Some other bands from Delhi are Hundred Octane, Parikrama and Them Clones.
Avial
If you love a fusion of alternative rock and need to fork music you will love Avial. Avial is a band from Kerala and is named after a very popular dish from South India called Avial. Not many local language bands exist and this one was the first Malayali Rock Band. Mother Jane is another rock band from Kerala and are known for their Carnatic music and progressive rock.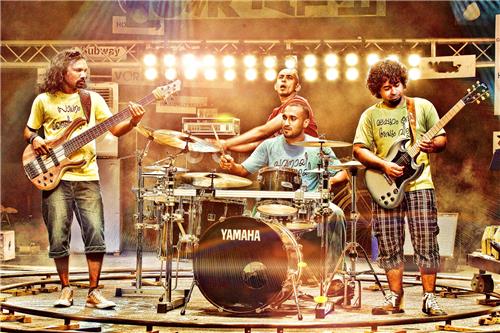 Tripwire
The first punk band of India is from Mumbai – the city of dreams. The play shows across the country and promote punk rock. The band was formed in 2000 to stop some other rock bands from Mumbai are zodiac, Garden of thorns, Asylum, Khiladi and the Works.
Fossils
Formed in Kolkata, this bangla rock band came into being in 1998. They perform in the Bengali language and are extremely popular. The kind of music they play is a blend of psychedelia, alternative rock and blues. Some other famous bands from Kolkata are Pseudonym, Bhoomi, Hobos, Cassini's Division and Cactus.
Rock Festivals in India
Some big platforms for rock bands in India are Rock in India, Bangalore, Independence Rock Festival in Mumbai, The hornbill National Rock in Northeast India and June Rock out in Chennai.
Another prominent one is The Great Indian Rock Festival which was only held in Delhi but now is slowly moving to other metros.