The Trendiest Guide to Attending Music Festivals
When you are all set to have fun at one of the uber cools music festivals, you need to get ready for it in style. And well, if you are unsure about attending one, you need to put your dilemmas to rest. Just for it! You aren't going to get too many opportunities after you have grown older.
The pressures of life are going to take a toll on you, and life will start expecting you to be way more responsible. Well, isn't it better to have as much fun as you can before this phase begins?
The Basics of Being Prepared
Clothing and other essentials
The weather can make your life tough if you haven't done everything in your power to tackle it. The situation will be significantly worse if you have planned to attend an outdoor concert. If you are traveling to distant parts of the country, you'll need to carry all the essentials with you.
After all, you won't have the option of going back home and bringing the necessary stuff. Sunscreen creams, rainproof clothing, and comfortable shoes are three items you can't afford to leave behind. So, make sure you've ticked these on your checklist.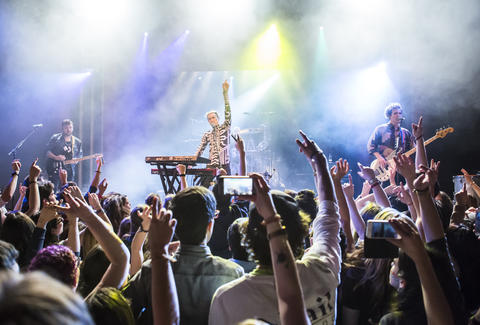 Plan your comfort
Staying at the site of the musical concert for 3-4 days requires you to be well prepared. You need to carry sufficient cash because you won't always have the option of going out and using ATMs. Make sure that you bathe and clean yourself regularly.
These festivals make you forget about the need for hygiene because you tend to be spending all your time outside having fun. Don't lose yourself in the crowd and stay attentive to your requirements.
Packing needs prudence
Well, when you are headed to the venue, you need to make sure that you don't carry too many things with yourself. Despite your best efforts, you might lose some of your valuable things. The plan should be to take everything you need without making your backpacks too heavy.
Don't ignore nutrition
You need to carry some vitamins and high-on-energy packaged food items. In the buzz and atmosphere of music festivals, many youngsters tend to forget about the needs of their body. Nothing is worse than falling ill at these times.
You shouldn't be one of them. It may not always be easy to get well-cooked and healthy food. So, you should have some alternatives to make your life easier.