How music shows or concerts make use of digital billboards for advertising?
Music concerts only need a visible promotion to attract thousands of visitors to the live event, and what better way to advertise than digital billboards that have relevant presence outdoors. While a large number of online advertisers believe that an active social media presence is enough to drive a substantial audience to a musical concert; surveys and studies claim that vibrant billboard advertising on a busy intersection or mobile billboard advertising, advertises the event more effectively. 
Billboard advertising that has enhanced its efficiency with dynamic digital billboards and mobile billboards is sure to entice a broad audience and magnify the concert experience immensely. Mobile billboards are believed to cover every nook of the city, thereby maximizing the exposure and the return of interest. A city like Las Vegas, which is thronged, by thousands of visitors every day, a billboard advert is just the best way to sell out more tickets. Find out how artists and mobile billboard advertisers effectively utilize this platform to promote their events.
Double your concert experience with vibrant billboard advertising 
Attending a concert is only a part of experiencing the whole show. A concert is believed to be a wholesome package that also involves the marketing, the excitement of waiting, and all the extra takeaways that make up an event. Probably the reason why organizers put an extra effort to find interesting marketing methods that not only sends an invite but also convinces the audience to attend the concerts for sure. Online marketing is an excellent way to publicize an event, but to get the audience excited, parallel marketing in the outdoors is also essential. The trailer of a previous concert or a precious moment of the band can be shared through a digital billboard. It is reported that watching trailers and songs of the performing band on billboards at different locations, plays a major role in influencing  the choices of audiences. Various billboard providers also take part in multiple pre show experiences to make the event an overall success. Following are different ways in which mobile digital billboards can be engaged to create a unique experience at music concerts. Check Out – About How mobile billboards helps to promote musical concerts.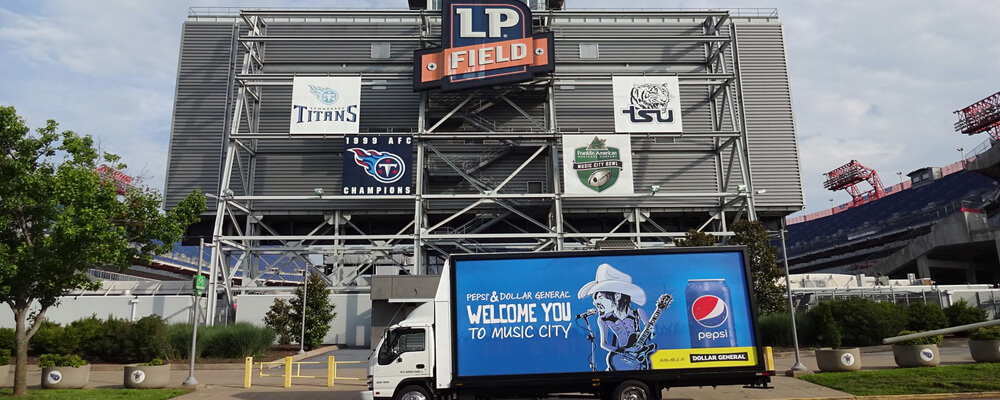 Top tips to enhance billboard experiences of music concerts 
Event teaser
Mobile billboards can be considered as a tour bus for the band that displays the dates and venue days before the actual event. Incorporating visuals from their previous events or video footages is extremely helpful for effective event promotion. Studies show that about 80% of people look for the band's videos before purchasing tickets and, with the teaser displays on digital billboards, convincing the audiences is easily done.
Vibrant billboard content
LED lightings, sharp graphics, and sound systems provide digital mobile billboards stellar exposures that can lure the right audience. Pre-recorded music blaring out of mobile billboards is a perfect way to woo audience attention. Displaying the concert date and venue with musical teasers are the best retargeting strategies to remind the audiences about the event. Since the mobile billboards are tracked, the consumer data and location are utilized to position the billboards amongst the suitable viewers.
Pop up events
Popup events are effective marketing methods that can garner enough audience attention. These small events are organized when the concerts are held in partnership with some other brands. The sponsoring brands often present the concert-goers with take away products as a reward for any contests. Few events also organize popup events to distribute early tickets.
Special offers and freebies
Many leading billboard providers have a unique advertising technique. They make use of Bluetooth features to send the audience special offers and links messages when they are near the moving concerts. The concept can boost ticket sales.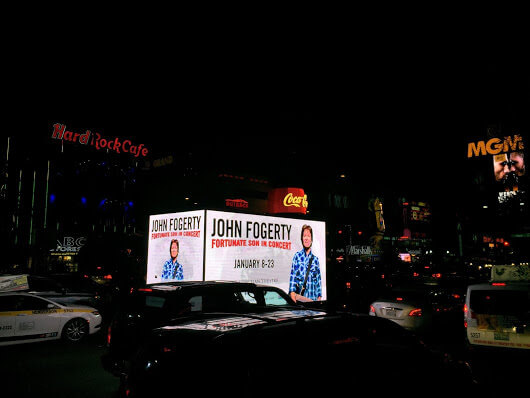 Promoting brands
Music concerts are events that invite a broad audience, and with the festivals extending over multiple days, it acts as the perfect platform to promote other brands. Billboards promoting eateries or beverages are usually lined up around the venues of music fests, enticing the concert-goers to use their brands.
Mobile billboards are indeed the best way to generate hype for music concerts. The double-sided high-resolution LED screens accompanied by stereo sound systems can never fail to woo the interested audience. Make your concert promotions the best with mobile billboard campaigns.