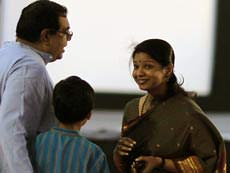 The world of politics is no longer a man's world; many women have stepped up to the role and made an impact in their respective countries. Here is a synopsis of how women leaders have changed the world of politics.
Margot Wallstrom took charge as the foreign minister for Sweden in the year 2014 and declared that she would be pursuing a feminist foreign policy. This policy is in place for the past three years and has accomplished more than what it was intended to, both in the international platform as well as in the country. The feminist policy is used to integrate the gender perspective in all of the activities and has made a huge impact.
Many scholars and intellects have suggested that a world that is run by women will be more peaceful and a place where everyone is treated equally. Women, as a basic character, are more inclusive when it comes to both leadership and work. They are more compassionate and are less aggressive than men. As more women become leaders of countries, we can only expect a world with better understanding and association within countries to an extent that the current global problems like inequality and violence will cease to exist.
Dalai Lama once said in a simple summary, "Females have more sensitivity about others' wellbeing". This is true to any sense. When women rule the world, there will surely be harmony within countries.
The all-famous Stanford scholar Francis Fukuyama's words "Statistically speaking, it is primarily men who enjoy the experience of aggression…", also portrays the same lines only that it stresses that men are more aggressive than women. He also mentions that a matriarchal world will have fewer conflicts but will be more cooperative and conciliatory.
Steven Pinker from Harvard has a different perspective to support the same theory; he mentions that men boast about taking the best position in conquering people, whereas women will always play the pacifying role.
When women are on top, they need a fully fledged support in-house who will wipe off any criticism and still hold the fort. Chandrika Kumaratunga, Margaret Thatcher, Golda Meir and Indira Gandhi, are all famous women who has made a difference to their nation by leading them in the right path. They are all women who survived the political race in spite of living in a male dominated society. Even today, there are a lot of women, who with the support of their partners are able to step up and make the change. Her excellency Prathiba Patil and Devisingh Ransingh Shekhawat,  Kanimozhi and Aravindan,  Smriti and Zubin Irani, are good Indian couples who are popular for supporting women in politics in India, where men have taken the back seat to watch them achieve their goals.
All said and done, today, more and more women are taking up leadership roles across countries and we are not far from a day when most of the countries will be led by proficient women. Only then, we will be able to say the true impact of matriarch!